Same Day Delivery Courier Services, Serving the GTA & throughout Ontario Canada
After Hours Delivery:
After hours courier delivery!
After business hours order must be placed and confirmed before 4:30 pm: Order will be delivered between 5:30 pm to 7:30 am; Service is available 24 hours a day, 7 days a week covering Toronto GTA and throughout Ontario.
24/7 Direct & Rush Delivery: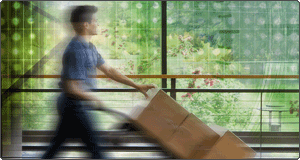 Emergency breakdown courier!
Direct, Rush and Urgent deliveries are to be completed within 2 to 3 hours from the time of order confirmation, depending on the distance.
NON STOP Rush Delivery is available in town and out of town covering all over Ontario.
Overnight Delivery Services:
Next day Early morning and Afternoon deliveries!
Next business day or any day delivery order must be placed before 4pm and must be ready for pickup. Service is available 24 hours a day, 7 days a week covering the GTA and throughout Ontario. We go long distance to pickup and deliver parcel, boxes, skid, industrial emergency parts and domestic goods.
Service area across GTA & throughout Ontario
We pickup and deliver your order between any of the following cities (but not limited).
Same Day Courier Services - Acton, Ajax, Almonte, Arnprior, Aylmer, Ayr, Barrie, Beamsville, Blind River, Bolton, Bradford, Brampton, Brantford, Burlington, Caledon East, Caledonia, Cambridge, Capreol, Carleton Place, Casselman, Chesterville, Clarington, Cochrane, Elliot Lake, Elmira, Erin, Espanola, Exeter, Fergus, Georgetown, Glencoe, Guelph, Haileybury, Hamilton, Ingersoll, Kanata, Kemptville, Kitchener, Kingston, Little Current, Lively, London, Lucan, Markham, Milton, Mississauga, Nepean, Norfolk, North Bay, Oakville, Orangeville, Osgoode, Oshawa, Ottawa, Paris, Parkhill, Parry Sound, Peterborough, Port Stanley, Powassan, Redwater, Richmond Hill, Richmond, Rockland, Saint Marys, Sarnia, Smithville, South River, St. Catharines, St. Thomas, Stoney Creek, Stratford, Strathroy, Sturgeon Falls, Sudbury, Tavistock, Temiscaming, Tilsonburg, Toronto, Tottenham, Uxbridge, Vaughan, Ville-Marie, Waterloo, Watford, West Lorne, Whitby, Whitchurch-Stouffville, Winchester, Windsor, Woodstock and more within and outside Ontario cities.